XMas generates XML and WSDL file from a XSD ones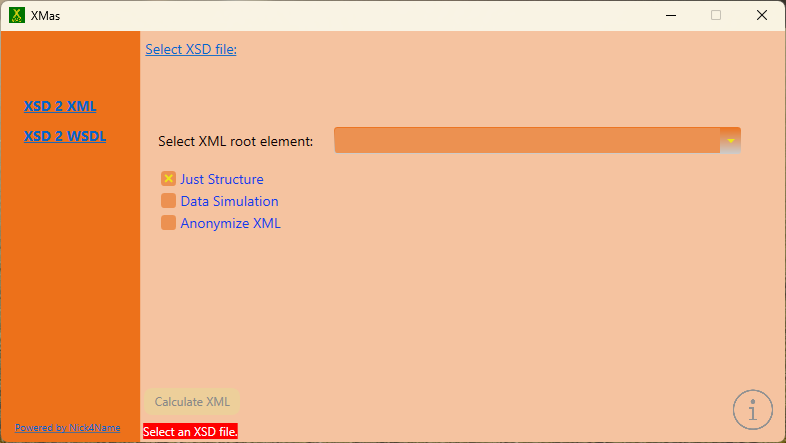 XSD 2 XML
Once you loaded the XSD file, select XSD 2 XML to generate the XML ones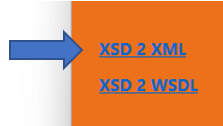 choose one between the interfaces contained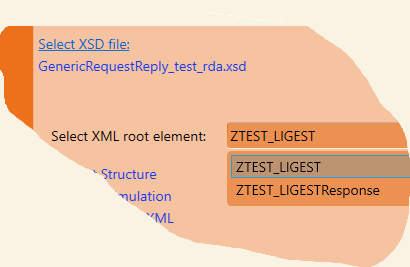 and decide as to produce the output:
The XML structure, Just Structure, with or without occurrences if defined, maxOccurs > 1;
With or without random data simulation, Data Simulation. Currently, the simulation is only available for some data types;
With or without namespaces, Anonymize XML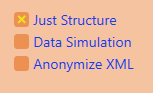 If the XSD contains features that are not yet supported, the file is not imported and an error is notified

Currently:
Features supported
Features not yet supported
Root elements definition by reference (type attribute) or without reference (xsd:complexType under xsd:element, nested)
xsd:all
xsd:attribute @ref
xsd:complexType
xsd:simpleType
xsd:restriction
xsd:extension
xsd:simpleContent
xsd:choice
xsd:group
xsd:attributeGroup
xsd:complexContent
xsd:simpleContent
xsd:…
XSD 2 WSDL
If you want to generates a WSDL file from the XSD ones select XSD 2 WSDL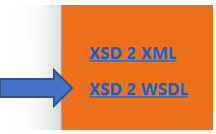 You have:
To set the direction of the interface under Root elements. If there is more than one interface you can also set just one, in inbound mode, to prepare the WSDL for an asynchronous scenario;
To confirm or set a Namespace;
To set a service name, Service name;
Optionally, you can set up 2 endpoints;
You can decide to produce an indented or linearized output, Save linearized.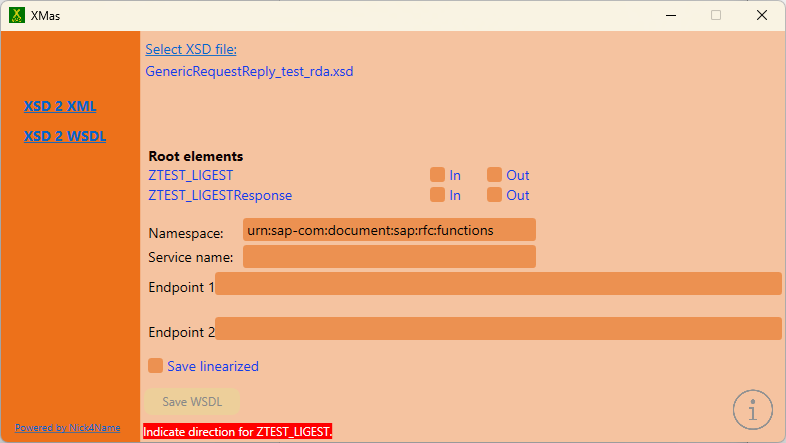 You can download XMas from here.